Gold Seal Certification
Gain The Competitive Advantage Of Gold Seal Certification
Gold Seal Certification can help you set a higher standard – The Gold Standard – on any construction project.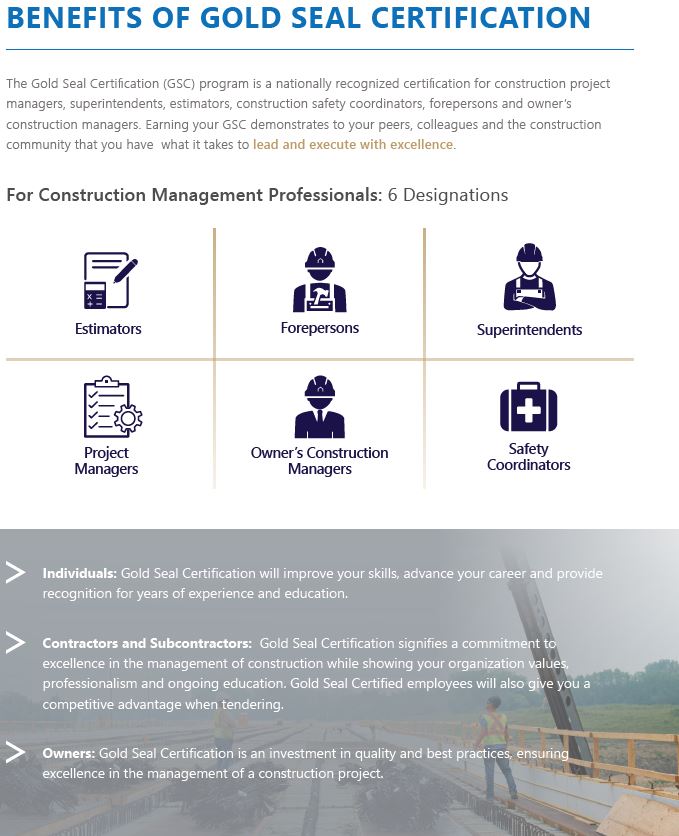 Earning Your Gold Seal
Education is a cornerstone of the Gold Seal Certification program and one of the many reasons it is such a highly-respected certification program in the Canadian construction industry. The Winnipeg Construction Association is a supporter of the Gold Seal program and offers over 80 accredited courses. In addition to minimum education requirements, certification is based on the candidate's experience and their ability to satisfy the standards of the program, including completion of a Gold Seal exam. See the below table for a break down of the needed credits and application schedule.
For more information about certification requirements: Gold Seal Application Guide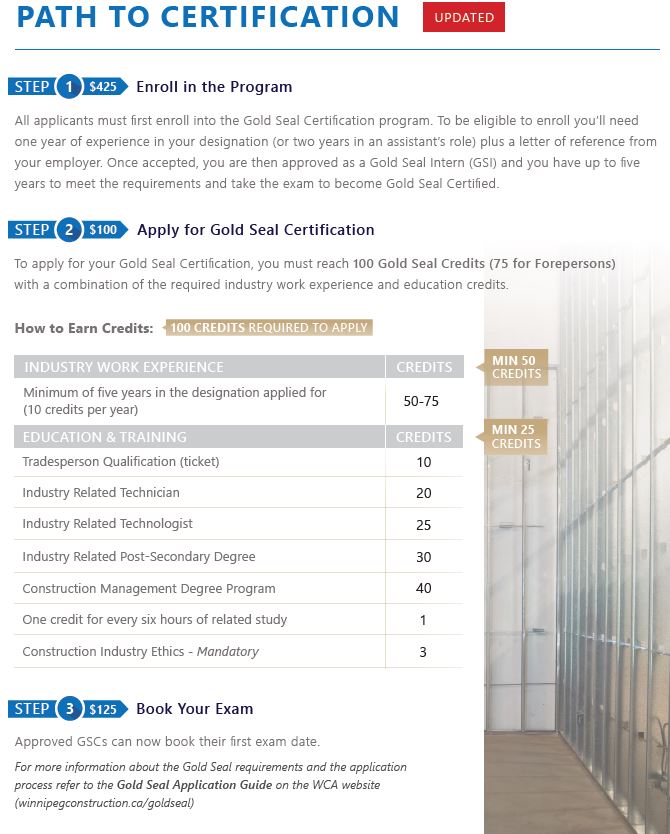 NEW FOR 2021 – Only one Construction Industry Ethics course is required for Gold Seal Certification, either the e-Learning version or live, instructor led (offered by the WCA a number of times per year, see the Upcoming Courses webpage for dates).
Gold Seal Exam Dates
The exam is offered five times each year: in January, April, June, September and November. New applications must be submitted a minimum of six weeks prior to the exam date.
For more information on upcoming exam dates visit: https://www.cca-acc.com/workforce-excellence/gold-seal/applicants/exam/
Questions About Gold Seal?