Membership
The Winnipeg Construction Association is committed to providing unparalleled opportunities for our members through industry education, construction information, government advocacy, networking events and more, allowing you to focus your attention on what matters most – building your business.
As Manitoba's busy construction industry moves forward, Winnipeg Construction Association continues to work hard to provide our members with a package that meets all of their needs. We have a growing list of benefits including our BUILDWORKS and BUILDCAST platforms, member pricing on our construciton industry education courses, networking events (that you'll actually want to attend) and initiatives to help promote the strength and future of our industry.
Interested in learning more? Check out our member benefits page to learn more.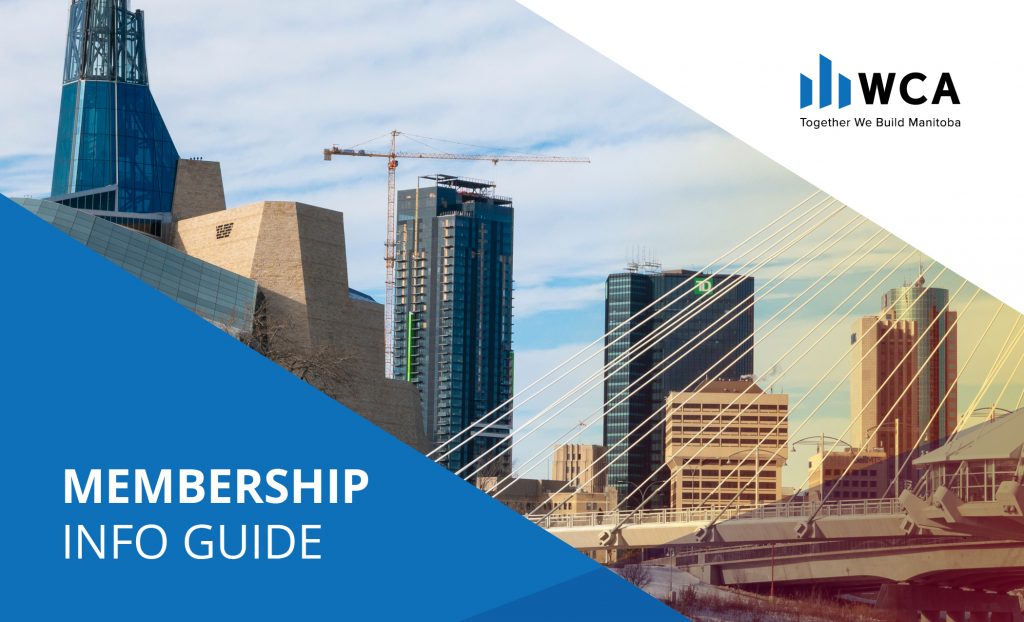 We also have a digital Membership Info Guide you can check out here.
Interested in who we have as members? An online version of our 2023 Membership Directory and Buyers' Guide is available here.
Want to talk to a real person about membership? Get in touch with Jaqueline Gershman Director, Member Services at 204-775-8664 or membership@winnipegconstruction.ca