September 10, 2021
Fall Golf 2021 Winners
We had an absolute blast at this year's Fall Golf Tournament held at Hecla Lakeview golf course. The weather was perfect, the company was better and the day went great (even if a few of us had to walk due to a shortage of power carts).
First off – thanks to our fantastic sponsors. The tournament wouldn't be possible without you all, and the golfers appreciated the snacks, gifts and adult beverages handed out on the tee boxes.
And now for the winners!
Ladies Longest Drive: Tina Larson – Team Lafarge
Men's Longest Drive: Adam Markewich – Team Crane Steel
Ladies Closest to the Pin: Daidre Shedden – Team Ambassador Sales
Men's Closest to the Pin: John Schubert – Team McCaine Electric
Congratulations to all the individual winners.
The winning team, with a final score of 60 (-12), is Team AMC Foam made up of Stephen George, Reid Ferguson, Jaret Klymchuk and Craig Taylor. Congratulations on a fantastic day, including an eagle 3 on the seventh hole!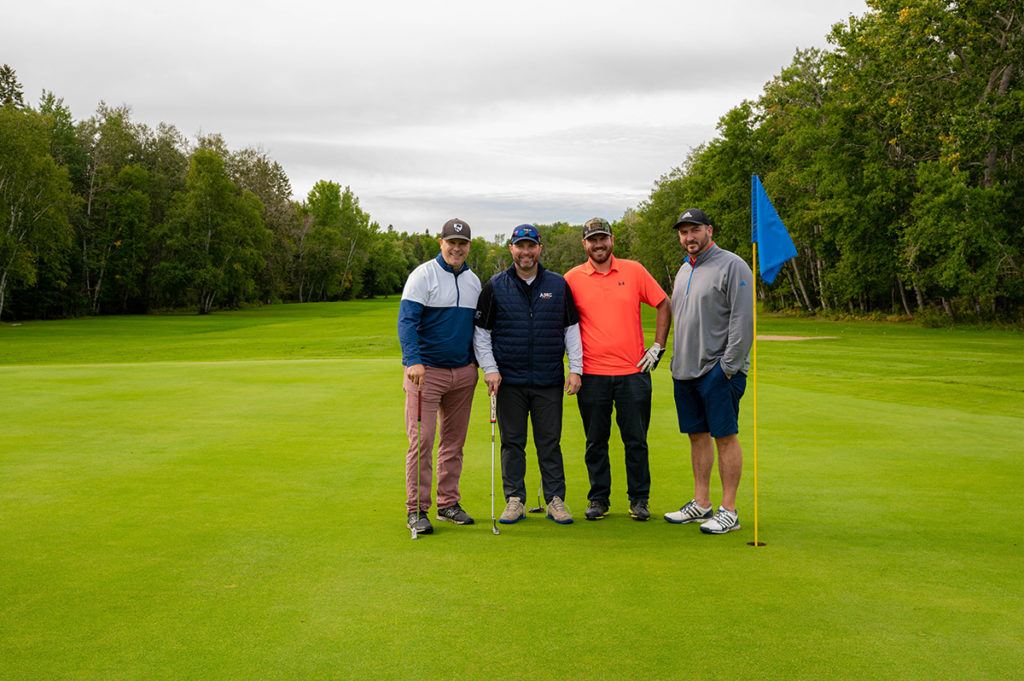 Thanks again to everyone who came out to the tournament – we can't wait to do it again next year!