September 2, 2022
WCA Fall Golf Tournament Recap and Prize Winners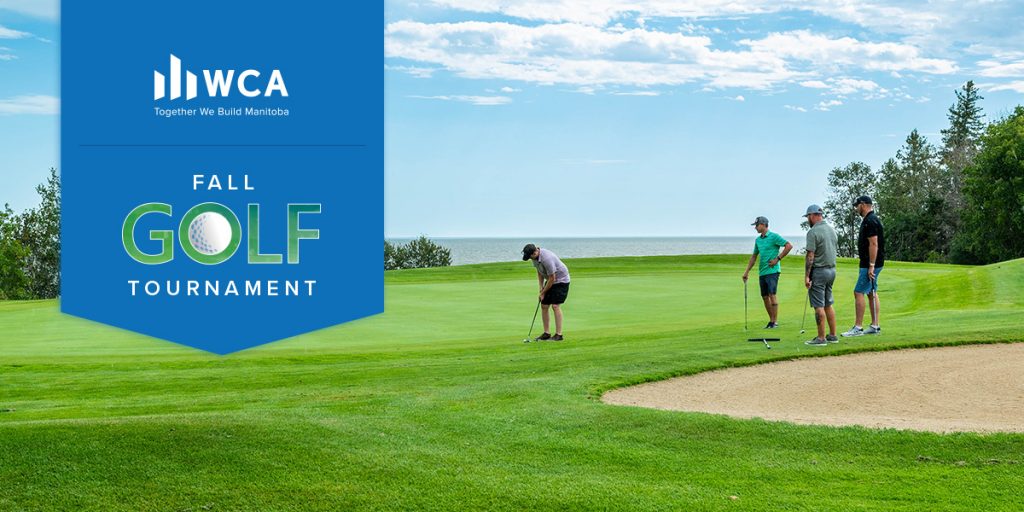 We had a blast on Thursday, September 1 as we welcomed 144 golfers to Lakeview Hecla Golf Course for a great day on the golf course! The weather couldn't really decide what it wanted to do, but the lightning managed to stay away so we were able to get all 18 holes in before enjoying a wonderful dinner with friends and colleagues.
This was our third and final golf tournament of the year – thanks to everyone who came out and played, to our sponsors for making it possible, and to all three golf courses and their staff for making our days as enjoyable as they were.
Fall Golf Tournament Champions
Congratulations to the team from AMC Foam, who shot the winning score of 61! The team was made up of Conrad Hoeppner (AMC Foam), Stephen George (AMC Foam), Nick Bockstael (Bockstael Construction) and Jesse Watson (Paragon Design). Congratulations gentlemen! For their efforts they will each take home a gift card to Golf Town and a sleeve of ProV1's.
A big thank you goes out to our generous sponsors!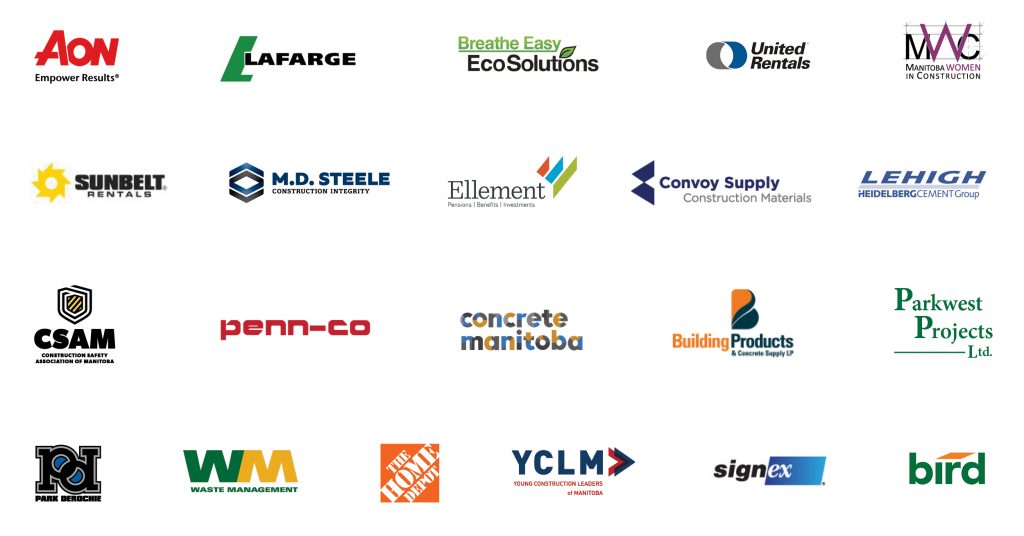 Closest to the Pin
Men
Joel Atlas, Apex
Women
Kristen Carter, YCLM
Congratulations to both Joel and Kristen who will each be taking home a Yeti Rambler 1 Gallon
Longest Drive
Men
Evan Carter, Building Products
Women
Julia Vossen, YCLM
Congratulations to both Evan and Julia who are the winners of a Bushnell Golf Watch iON2.
Door Prizes
Check your ticket numbers to see if you're a winner!
Golf Bag donated by Expressions – #0096225
LC Gift Card $50 – #0893581
Yeti Rambler 30oz  – #0893068 CLAIMED
Yeti Rambler 30oz –  #0096683 CLAIMED
All prize winners can contact wca@winnipegconstruction.ca to claim their prize.
Pictures
We have a photo album for the day available here (including some shots of the uninvited ursine guest) – feel free to grab pictures of your team and use them however you wish!